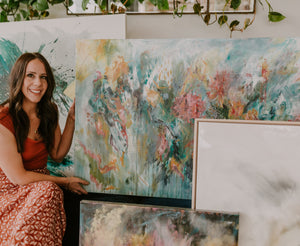 About Me
Hello! I am Baily Mittermeier, owner of Baily Made. I am an Abstract Artist and Interior Designer working and living in Omaha, Nebraska.
I am married to my partner in crime Josh, and we have two little minions (Landon and Isla James)
I began my journey to being an Artist with first being an Interior Designer. I began to combine my love for
design with my passion for painting. I've become fascinated by the way art can completely unify a
space by pulling together different colors and textures.

I paint abstracts. I don't paint things. My goal when painting is to paint with intention achieving balance, emotion, and harmony through the use of color and layers. Abstract art can evoke a million different meanings that words cannot and I love how those meanings differ depending on the individual
viewer. Inspiration in my pieces come from color and the way they interact.
"Art washes away from the soul the dust of every day life"-Picasso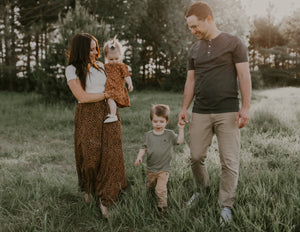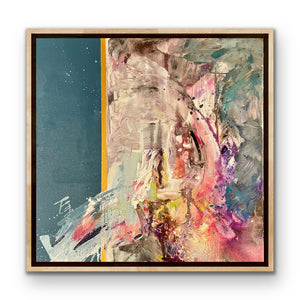 CUSTOM ART
I am currently accepting commissions. Please contact me at BailyMadeArt@gmail.com
With custom art you are able to...
-Choose custom size
-Style
-Colors
If you need help determining size or colors for your space, feel free to send me a photo and we can come up with a plan together.
Click here to see some of my past work for inspiration
Past Work